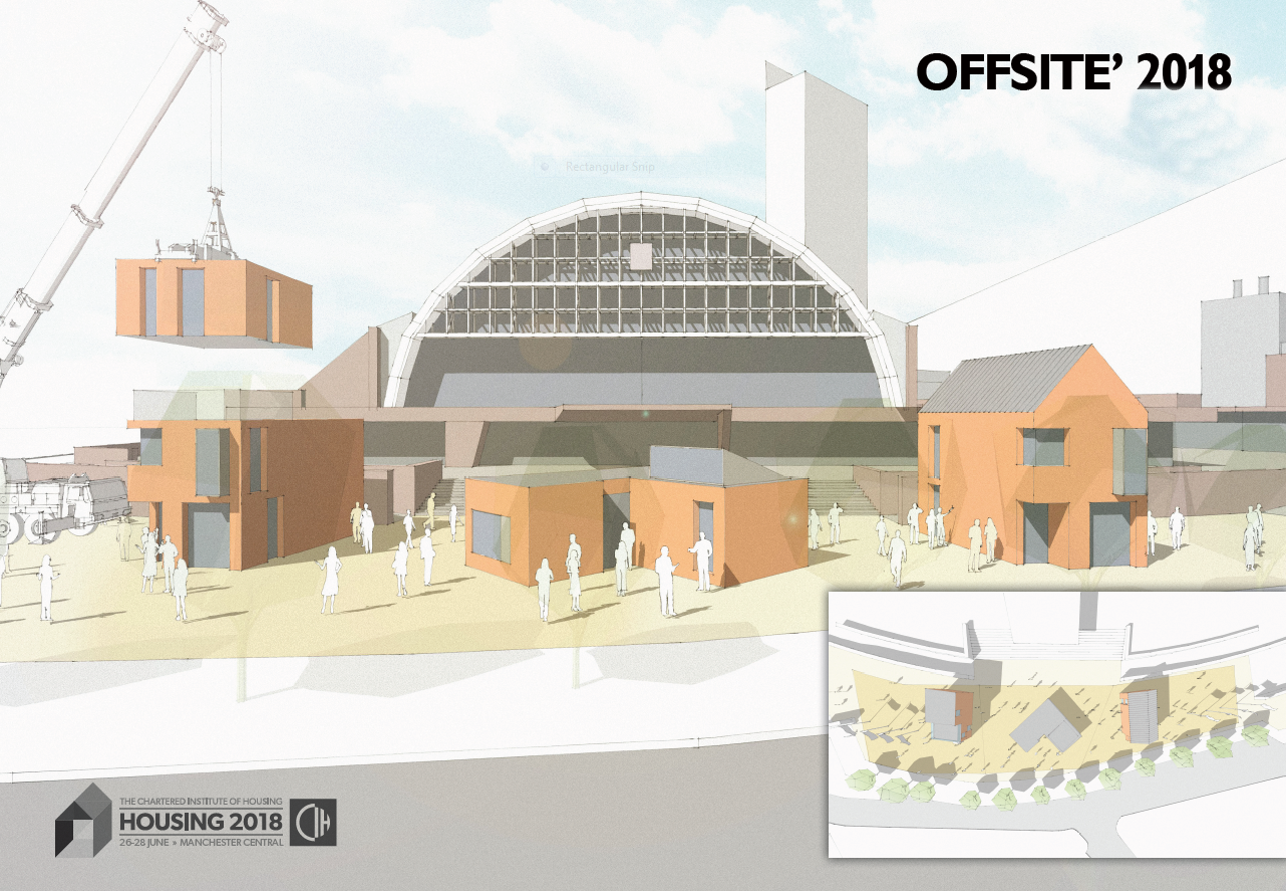 Offsite outside Manchester Central at Housing
Fixing our broken housing market together at Housing 2018.
In partnership with BRE, The Cabinet Office, GLA, Homes England, Inside Housing, Manchester City Council, MHCLG and One Public Estate we are building an Off-site Village for 2018.
13 years on from the launch of John Prescott's £60k house launch at the then GMEX, we are delighted to showcase innovative solutions to the delegates at Housing who are collectively responsible for all the affordable housing completions in the future.
The government's target remains 300,000 new homes per year; let's come together to look at what is possible. Expect to see garden parties plus some excellent conference content running alongside. A very limited number of plots are still available.

If you provide an Off-site solution and would like to showcase your products to senior development managers get in touch today.
Contact Conor Tallon at conor.tallon@oceanmedia.co.uk